Registered Dietitian (Licensed in Massachusetts)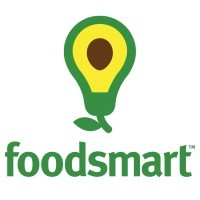 Foodsmart
Remote · United States
Posted on Saturday, March 18, 2023
Please note: Active licensure in Massachusetts is a requirement of this position.
Who Is Foodsmart?
At Foodsmart, we're knee-deep in changing the food and nutrition landscape and we're leveraging technology and our team of bright minds with big hearts to make it happen. We believe that eating well should be within reach for all, not some. That food should be accessible and affordable and the foundation of good health. And that we have a role to play in addressing the nutrition insecurity that plagues too many, and that has a direct impact on our health and susceptibility to illness.
We know the Foodsmart approach works, and we know it matters because we have the clinical outcomes published in major journals, serve >20% of the Fortune 500 and 4 out of 5 major health plans, and have the community engagement to back it up. And because we're all Foodsmart customers.
We are working parents. We are doctors. We are patients. We have busy lives, tight budgets and need to feed picky eaters. We have lived in households that used SNAP and clipped coupons. So we built a platform that truly changes health outcomes and improves lives.
Our registered dietitians work with individuals to offer personalized nutrition guidance and connect them to the Foodsmart digital platform available on mobile and web, to create sustainable behavior change and deliver real results. Our integrated healthy food marketplace, including partners such as Walmart, Instacart, Grubhub, and others, allow individuals to go from meal planning to grocery delivery in minutes — saving them time and money.
We are a Series C startup based in San Francisco but support a remote working model. Are you ready to join our team and help solve one of the biggest problems facing the world today?
About You
Foodsmart is seeking Registered Dietitians (RDs) to support the comprehensive nutrition care mission of Foodsmart Nutrition Network, which is grounded in evidence-based clinical nutritional standards including use of a whole food plant based (WFPB) diet. Our Foodsmart RDs leverage Foodsmart's digital platform to provide a broad range of nutrition and health-related consultations, educational sessions, and training to Foodsmart's clients, partners, and users.
Populations Served
In this role, you will work with members from various health plans, including Medicaid populations. Foodsmart creates lasting and sustainable change in Medicaid communities by tackling the root causes of food and nutrition insecurity. We provide members with personalized guidance, access to affordable healthy food options, and access to SNAP benefits if they qualify. In turn, we see improved food and nutrition security, more health equity, and better engagement and enrollment.