Clinical Development Representative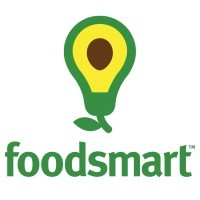 Foodsmart
Remote · United States
Posted on Monday, May 8, 2023
Who Is Foodsmart?
At Foodsmart, we're knee-deep in changing the food and nutrition landscape and we're leveraging technology and our team of bright minds with big hearts to make it happen. We believe that eating well should be within reach for all, not some. That food should be accessible and affordable and the foundation of good health. And that we have a role to play in addressing the nutrition insecurity that plagues too many, and that has a direct impact on our health and susceptibility to illness.
We know the Foodsmart approach works, and we know it matters because we have the clinical outcomes published in major journals, serve >20% of the Fortune 500 and 4 out of 5 major health plans, and have the community engagement to back it up. And because we're all Foodsmart customers.
We are working parents. We are doctors. We are patients. We have busy lives, tight budgets and need to feed picky eaters. We have lived in households that used SNAP and clipped coupons. So we built a platform that truly changes health outcomes and improves lives.
Our registered dietitians work with individuals to offer personalized nutrition guidance and connect them to the Foodsmart digital platform available on mobile and web, to create sustainable behavior change and deliver real results. Our integrated healthy food marketplace, including partners such as Walmart, Instacart, Grubhub, and others, allow individuals to go from meal planning to grocery delivery in minutes — saving them time and money.
We are a Series C startup based in San Francisco but support a remote working model. Are you ready to join our team and help solve one of the biggest problems facing the world today?
About You
As a member of our Clinical Development team, you will play a crucial role in this mission. You will be at the front lines, working directly with our members who call in to help them schedule appointments, answer their questions, and create an unforgettable experience that empowers them to take control of their health. Every conversation you have will be a chance to make a real difference in someone's life, and to inspire them to embrace the transformative power of food as medicine. So join us today, and become a part of a movement that is changing the way we think about health and wellness.
Responsibilities
Answer inbound calls from members and address any questions they have
Reschedule and schedule appointments for members when requested on the call
"Upsell" by scheduling packages of visits while members are on the phone
Accept calls from Registered Dietitians at the end of their appointments to assist the member they just met with in setting up their next appointments
Assist Registered Dietitians with scheduling and rescheduling members as needed
Address any questions or concerns that members may have about telenutrition, and escalate any issues to the team leaders, as needed.
Required Skills
A minimum of 6 months of experience in a remote support role
Excellent communication skills, with the ability to connect with individuals from diverse backgrounds
Strong time management skills, with the ability to balance multiple responsibilities and priorities
Willingness to adapt and try new things - this is a start-up environment and things are constantly changing. It's exciting but also challenging.
Attention to detail in recording member interactions to ensure the best experience for the member
Prior experience working with Zendesk and Athena preferred
Bilingual in Spanish preferred
Why Foodsmart?
Foodsmart is a mission-driven organization that creates fulfillment at the end of each day, knowing you are working towards helping people live healthier lives through nutrition. As a fast growing startup, there are significant opportunities for growth early on in your tenure. Besides competitive compensation, we offer many unique benefits, including unlimited PTO, flexible working hours, flexible working location, paid health insurance, monthly gym subsidies, and daily lunch allowances.
Foodsmart is an Equal Opportunity Employer. It is our firm policy to extend equal employment and advancement opportunity to all applicants and employees without regard to race, color, national origin, citizenship status, religious creed, age, sex (including pregnancy, childbirth, breastfeeding, medical conditions related to pregnancy, childbirth and/or breastfeeding), gender, gender identity and expression, sexual orientation, marital status, disability (physical or mental) and/or a medical condition, genetic information, ancestry, veteran status or service in the uniformed services, and any other characteristic protected by applicable federal, state or local law.
Benefits & Perks
Industry-competitive salary and equity
Medical, dental, and vision benefits
Flexible work hours and location
Remote working
Unlimited paid-time off
10 company paid holidays
Monthly Wellness Stipend
New Employee "Office Setup" Stipend