Business Development Manager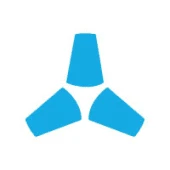 Skycatch
Sales & Business Development
San Francisco, CA, USA
Posted on Tuesday, May 30, 2023
We are looking for a strategic thinker and dealmaker who has experience moving quickly and running a team in a fast paced, ambiguous environment. You will be trusted to scale various parts of the business, thinking beyond deals to new and original ways for us to grow. You will find new markets for the company, and work closely with the product team on product development. You will be required to take initiative on your own while working closely and collaboratively with the senior team. You will often be asked to represent Skycatch at external events, and to various external stakeholders, so must have extremely strong communication and presentation skills.
What you'll do
Identify and understand deeply how Skycatch products and use cases impact our enterprise customers' business.
Develop a book of business focused on new business and new applications. Some of these leads will be incoming, some you will develop on your own.
Nurture and drive business opportunities toward the sale.
Scale value propositions from early adopters to everyone in an industry, based on what we learn.
Outreaching when necessary. Most will be to specific verticals in specific geographies and applications when we know a value proposition is compelling.
Work closely with a cross-functional team to scale our targeted verticals when we want to reach a particular vertical or use case.
Learn, test, iterate, and course-correct in a fast-paced environment.
Present findings to senior management to drive business and marketing decisions.
What we are looking for
7+ years of experience leading and closing 6 or 7-digit number deals, preferably in a startup environment
3+ years of managing business development or sales teams
Self starter - ability to work in a self directed way while keeping everyone informed
You thrive in super fast-paced environments with competing priorities.
You bring solutions, not problems.
You are an outstanding writer and verbal communicator that has mastered the use of words.
You have exceptional project management and organizational skills.
You love talking to customers to find out how our products truly create tangible value for them. You are also a master at converting these sometimes abstract benefits into proposals and eventually turning them into contract and revenue.
You are equally comfortable working with, learning from, and teaching both internal and external stakeholders.
Hunter
Willing to travel
Considered a plus
You have years of experience in mining or similar industrial markets.
A second language such as Spanish.
Experience in CV/ML.
Player-coach
More about Skycatch:
Skycatch is an equal opportunity employer. We will not discriminate and will take affirmative action measures to ensure against discrimination in employment, recruitment, advertisements for employment, compensation, termination, upgrading, promotions, and other conditions of employment against any employee or job applicant on the bases of race, color, gender, national origin, age, religion, creed, disability, veteran's status, sexual orientation, gender identity or gender expression.
Skycatch is a geospatial data solutions company focused on industrial enterprises. Our technology is critical to unlock new market trends for industrial companies to achieve automation, decarbonization and Environmental, Social, and Governance (ESG) goals. Our proprietary software technology has been developed and scaled globally with some of the world's largest industrial companies and organizations, including Komatsu, Hitachi, Rio Tinto, Teck Resources, BHP, Anglo American, and Asian Development Bank.