Skycatch Enterprise Solutions Engineer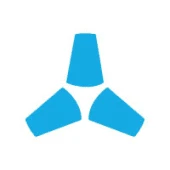 Skycatch
United States
Posted on Tuesday, September 19, 2023
Join Us in Shaping the Future of UAV Technology and Geospatial Data!
At Skycatch, we are pioneers in the exciting and emerging field of UAV technology geospatial data. Our mission is to revolutionize industries like construction, mining, and inspection by leveraging cutting-edge technology, including Deep Learning and Virtual Reality, to transform how businesses operate. If you're passionate about exploring the unknown and blazing a new trail in a rapidly evolving industry, we want you on our team.
As a Skycatch Enterprise Solutions Engineer, you'll be at the forefront of our customer engagement process, working closely with clients in the construction, mining, and inspection sectors. You'll be a key player in our sales and product teams, serving as the technical expert on our Skycatch High Precision Data Package. Your role will involve educating customers, conducting product demonstrations, and identifying opportunities to expand into new markets.
What you'll do
Client Engagement: Lead discovery meetings with potential clients, understanding their unique needs, and advising on the most effective UAV workflows to enhance their productivity.
Stay Tech-Savvy: Stay informed about the latest technological advancements and applications, ensuring that our solutions remain at the forefront of the industry.
User Training: Train users on data capture procedures and data processing, ensuring they harness the full potential of our technology.
Product Demonstration: Showcase our product capabilities to audiences of all sizes, effectively communicating the value of our solutions.
Consultation: Provide both internal and external consultation, developing standard operating procedures (SOPs), statements of work (SOWs), and other essential documentation.
Regulatory Expertise: Apply your knowledge of the UAS regulatory environment, waiver approval process, and flight operations requirements to ensure compliance.
Market Analysis: Continuously evaluate Skycatch products against industry trends, analyzing and reporting product metrics to drive improvement.
Cross-functional collaboration: Collaborate with other departments to enhance product analysis and identify requirements for new features.
Competitive Analysis: Maintain up-to-date market competitive analysis information and provide insights to support product development decisions.
Customer-Centric Insights: Analyze customer trends to identify training gaps and drive product improvements.
What we're looking for
GPS and Surveying Expertise: Strong knowledge of GPS and surveying principles.
Drone Proficiency: Understanding of drone technology and its applications.
Clear Communication: Ability to communicate clearly and effectively with both internal teams and external customers.
Problem Solver: A solution-focused mindset with a knack for troubleshooting challenges.
Desired Skills
Surveying Background: A strong background in surveying practices.
Industry Knowledge: Familiarity with the mining and construction sectors.
Multilingual: Bilingual or multilingual capabilities are a plus.
Remote Sensing Expertise: Knowledge of photogrammetry and LiDAR technology.
**We do not sponsor Visa/Work Authorization**
More about Skycatch:
Skycatch (
www.skycatch.com
) is a platform for capturing data using small autonomous aerial robots. We capture the world's data and create visual intelligence to help people operate faster, safer, and smarter than ever before. Skycatch is the industry leader for commercial unmanned autonomous vehicle (UAV) applications and data-imaging, building revolutionary products and providing unparalleled service. Get an overview of the company and the Skycatch High Precision 3D Platform
We are building platforms that talk with UAVs to achieve complex tasks in an entirely new, emerging industry, so you need to love exploring the unknown and cutting a new trail. In particular, we are diving into Deep Learning on our dataset of millions of drone-captured geo-referenced images and Virtual Reality where users enter our 3D models of construction and mining sites.