Senior Product Manager - Software (Mobile and Web Apps)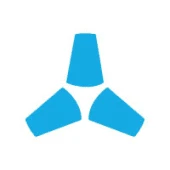 Skycatch
Product
Mexico
Posted on Monday, December 13, 2021
Skycatch is looking for an experienced product manager to lead our mobile and web applications. This is a special opportunity to lead the end user experience that is changing the way thousands of large construction and mining projects work globally.
You'll be tasked with the vision, strategy, and execution to create easy-to-use web and mobile business tools to deliver the future of fast, accurate data about the physical world. With thousands of users globally, you'll be blazing a trail in a very new and rapidly growing market with massive impact.
What you'll do
Take significant ownership of Skycatch mobile and web product lines, including 3D viewer, measurement and analysis tools, and more
Execute on current products to get them shipped and working flawlessly
Envision the next generations of imagery analysis, collaboration, sensor intelligence, analytics, and reporting, and launch quick prototypes to bring your ideas closer to reality
Own the roadmap, requirements, designs, test plans, and release plans for new releases and ongoing improvements
Find ways to get things done faster and better
Interface with customers, sales, and customer support for continuous learning
What we're looking for
Minimum 4+ years in product management building software business tools
Extensive experience in building extremely well-designed business tools
You have shipped multiple web apps to the market
Deep appreciation for brilliant user-centered design
Gifted at connecting with customers/users, helping them understand their real pain points, and devising creative solutions
Communicate effortlessly with both engineering and business audiences
Motivated by startups; ability to work in a fast-paced, iterative, innovative environment, managing multiple simultaneous efforts
Must be excited to travel globally to work with partners, suppliers, and customers
Bonus points for experience with imagery, 3D graphics, and visual tools
Bonus points for Japanese and/or Chinese language skills
Bonus points for proficiency with aerial data, imagery analysis, GIS, geomatics, mapping
**We do not sponsor Visa/Work Authorization**
More about Skycatch:
Skycatch is an industry-leading data and data-imaging company focused on indexing and extracting critical information from the physical world using a combination of drones, edge computing, software, and artificial intelligence. Our products are built for construction and inspection; we deliver the highest accuracy, consistency, and reliability to help people operate faster, safer and smarter.