Senior Marketing Manager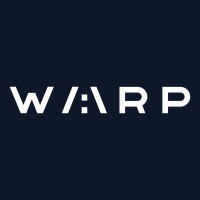 WARP
Marketing & Communications
Posted on Wednesday, August 16, 2023
Who should be applying for roles at Warp?
Only if you:
Would go to extreme lengths to serve a customer
Want a career-defining role with startup-level upward mobility
Want to build and learn with some of the brightest minds in logistics
Spend time during the weekend planning your week
Enjoy being challenged
WARP is a venture-backed startup that is revolutionizing the logistics industry. We are building an optimized network of cross docks and carriers connected through one tech platform to bring shippers the best rates, unmatched transparency, and service quality in the transportation industry.
Our team is composed of successful last mile logistics founders and supply chain veterans who are passionate about making a difference in the industry. We are looking for ambitious, collaborative, and driven individuals to join our team and help us build the future of logistics.
Thank you for reading this far - great news, you'll be one of the first marketing hires and work directly with us, the founders. We believe B2B and B2C marketing have collided and everyone doing B2B marketing today is missing it. This position is made for someone who is analytical, creative and eager to create a new standard for B2B marketing.
The ideal candidate will be responsible for developing, managing, executing and analyzing our marketing campaigns. You will also collaborate with other internal teams and the founders to develop a marketing strategy and plan. You will then communicate these plans effectively to all relevant internal teams.
Responsibilities
Branding and Corporate Communications
Social media management
Coordinating consistent video production and creation
Oversee and analyze performance and execution of marketing campaigns
Collaborate with senior marketing leaders to develop marketing strategies and plans
Qualifications
Bachelor's Degree or equivalent experience in Marketing or a related field of study
5+ years' of marketing experience
Strong analytical skills
Strong written and verbal communication skills